About Neo 430 Roma #2 V-Bed Version
Il pozzetto è un capolavoro di ergonomia e di razionalizzazione, degli spazi e delle relative manovre. Qui ogni cosa è al posto giusto, esattamente dove dovrebbe essere. Un piano di coperta studiato sia per un equipaggio, che in regata si muove senza mai intralciarsi, che per il suo armatore che, in crociera, raggiunge tutte le manovre essenziali senza muoversi dalla ruota.

El habitáculo es una obra maestra de la ergonomía y la racionalización del espacio y las maniobras. Aquí todo está en el lugar correcto, exactamente donde debe estar. Un plano de cubierta pensado tanto para una tripulación que se mueva sin estorbar en las regatas como para su propietario que, en crucero, pueda realizar todas las maniobras esenciales sin moverse del timón.

Le Neo 430 Roma, au contraire, me conquiert au premier coup d'œil. Et non seulement pour sa proue en forme de cimeterre pour le bauprès de laquelle le qualicatif "aggressif" serait un euphémisme, mais surtout pour son design général, qui parvient inexplicablement à être à la fois sportif et élégant, une caractéristique peu commune pour les voiliers de cette catégorie.

The cockpit is a masterpiece of ergonomics and rationalization, in terms of both spaces and rigging. Everything is in the right place, exactly where it should be. The deck plan is designed for both a crew, which benefits from uncluttered circulation when racing, and the owner who, when cruising, can easily reach all the essential rigging without moving from the wheel.
About Neo 430 Roma #1 Supercruise Version
Con un dislocamento di 5700 Kg per un 43 piedi, è evidente come la potenzialità di racer-cruiser in IRC siano state esplorate al massimo.

Nella versione Gran Turismo sono previsti due timoni e una lifting keel, nella Race Performer un timone singolo e tutto il peso risparmiato dalle finiture degli interni meno croceristici verrà trasferito in una chiglia che ospiterà il 50% del dislocamento totale: baricentro basso, massimo raddrizzamento e potenza.

The yacht is designed by a very good NA cabinet, Ceccarelli Yacht Design, with experience in designing fast cruiser-racers like the Grand Soleil 80, the Azuree 33 and the Azuree 40 among others.

Exclusive powerhouse from Italy: Neo 430 Roma The new lightweight construction made of carbon fiber should learn to fear the competition at IRC and ORC. But the concept has even more to offer.
is the magic balance between all-round performances and the possibility to have nice interiors with enough space and displacement for a lifting keel still in a reasonable size of yacht to be sailed in shorthanded. For those who want to keep sportive ( but still well finished) interiors, we will add the saved weight in the keel for a outperforming IRC/ORC RACER
TOMMASO CHIEFFI TESTED THE NEO 430 ROMA V-BED
430 SUPERCRUISE DRONE VIDEO
430 #1 SUPERCRUISE INTERIORS TOUR
WATER & FUEL
Water Tanks: 200 lt
Fuel Tanks: 100 lt
ENGINE / OMOLOGATION / CREW
Engine: Saildrive 30 hp
CE Category: A ‐ Ocean
Crew Max: 10
MEMBRANE software has been used to develop innovative sailplan
SAIL PLAN
SAIL PLAN
Sail Area Upwind: 105 m2
Sail Area Downwind (Gennaker): 230 m2
Main Sail Area: 60 m2
Jib Area: 45 m2
Assymmetric Spi Area:170 m2
Concept: Neo Yachts & Composites
Builder: Neo Yachts & Composites
Designer: Ceccarelli Yacht Design
SMART SOLUTION
Fast yacth need deep draft for stability and upwind sailing ability
Cruising yachts need low draft for easy mooring
Rudder and Keel of Neo 430 are retractable without the use of hydraulic systems (OPTIONAL)
This system will allow fast split from ORCì to IRC keel and rudder
Speed and comfort while sailing and easy anchoring also in shallow waters
Weldox keel fin and lead bulb all CNC machined to perfection
Carbon hi aspect ratio rudder to improve upwind ability
STRUCTURAL INTERIORS
MORE SPACE INSIDE THAN A BIGGER BOAT
Structural Interiors give our boats high structural rigidity with less weight and larger spaces inside
COMPOSITE INTERIORS
Modern
Efficient
Easy to clean
Long lasting
LIGHTER, STRONGER, FASTER
FULL CARBON CONSTRUCTION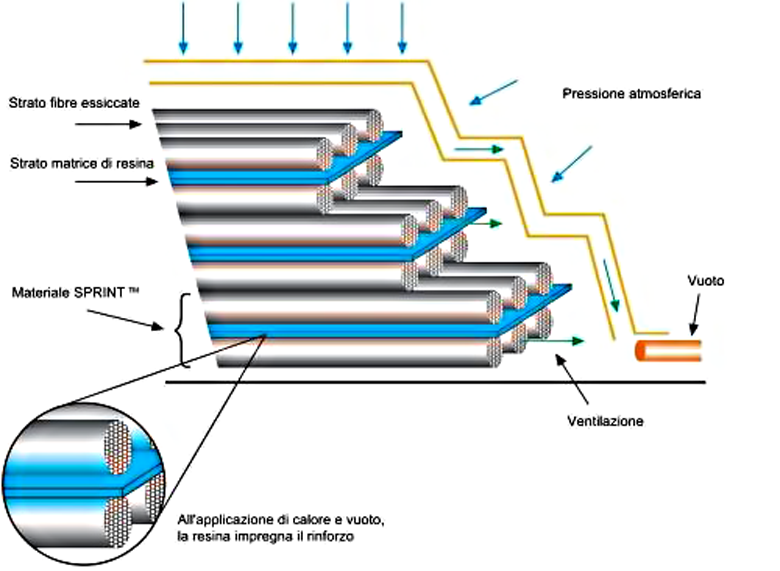 STATE OF THE ART FULL CARBON CONSTRUCTION
Direct female mould
Prepreg Technology from Gurit
Epoxi resin cured at 70°
Multiaxial and unidirectional carbon fibers
A light and strong structure allows a light displacement yacht with 52% of the weight in the keel
Category A yacht engineered by "Ceccarelli yacht design and engineering"