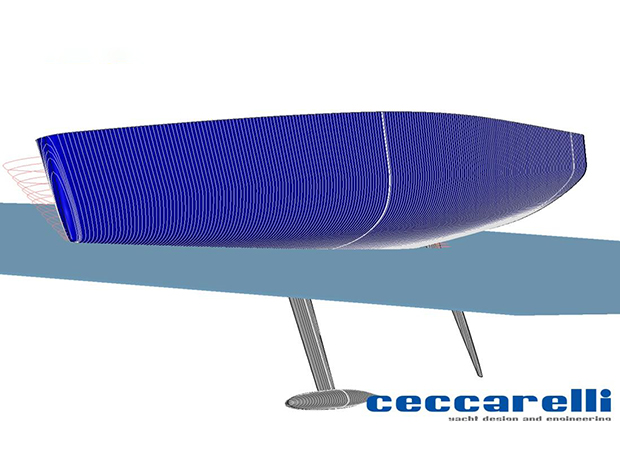 WINNING RACES LIVING CONFORTABLY
---
A real cruiser Racer
---
Our Boats have been designed with a special attention to have the maximum on water performances of a given boat lenght;
We decide to place the performance of Them in a clean part of the fleet, in free air, in front of all the cruising boats and behind the TP52;
CFD has validated the best among a wide range of hull shapes both upwind and downwind.
A powerfull hull
with maximized water lenght when sailing upwind at 20° heel
Great righting moment
thanks to an heavy deep keel and light full carbon construction
Limited wet surface
when sailing in light air.
Planing attitude
thanks to limited rocker, generous sail area and limited displacemen
Never use the engine
even cruising in light air.
---

---