Anche Neo Yachts entra nel mondo dei catamarani con i nuovi Neo 410 Cat (12,48 x 7,65 m) e Neo 560 Cat (17,01 x 8,55 m).
Based on in-depth hydrodynamic concepts, but above all on the comparison of the VPPs of Cats with the VPPs ( speed prediction programs supported by real data) of our very fast monohulls, we have designed "six hands " with naval architects and interior designers , a generation of catamarans that go in some cases even faster than our monohulls while offering almost twice the interior habitability-
In general for a CAT to be FAST CRUISER or SPORTIVE and to give superior performance to an equally sporty monohull of the same length it must be:
light

wide to create a lot of righting moment

have generous sail area

be able to sail a hull above water to decrease wetted surface area.
If you really enjoy sailing fast but also having good company onboard with the right comfort for everybody, this is the solution you were looking for. The technology used, Carbon-Epoxy-Infusion, guarantees a robust and light structure with the best sailing performances and the best ratio between load capacity and total weight.
The small displacement allows the adoption of a slender hull shape thus reducing the wave drag for best sailing performances. The high bridge deck clearance allows a slam free ride in rough seas. Full carbon high aspect ratio daggerboards offer excellent upwind performance and possibility, when lifted, to get close to the beaches.
The retractable bowsprit (2m) allows a larger area of the head sails and, at the same time, a minimum required space for maneuvering and mooring.
The folding transoms offer protection during navigation and extra area for swimming activities.
WATER & FUEL
Water Tanks: 400 l
Fuel Tanks: 2 x 110 l
ENGINE / OMOLOGATION
Engine: 2 retractable outboards
CE Category: A ‐ Ocean
MEMBRANE software has been used to develop innovative sailplan
SAIL PLAN
Standard configuration has a fixed mast but a rotating wing mast is also available for additional performance. Both solutions are based on carbon fiber, for minimum weight and have the same height to allow same sail area.
SAIL PLAN
Main Sail area: 72 sqm
Jib: 33 sqm (selftacking)
Code 0: 90 sqm
Bowsprit: 2 mt Retractable
The CE certification category is A.
Thanks to the exceptional strength of the carbon fibers, the structure is designed to safely handle upwind sailing in rough sea without the need to slow down as instead required in many other catamarans. The catamaran is designed to be unsinkable in both right and up-side down floating positions.
The beam-to-length ratio is higher than that of most catamarans on the market ensuring high stability even in light displacement mode. For the option with the rotating wing mast, a device fitted in the mast foot provides the measurement of total force applied to the mast. This is a key information directly related to the total force on the sail plan and relative stability margins.
RUDDERS & STEERING SYSTEM
Two full carbon high aspect ratio rudders allow best maneuverability and max upwind performance.
The small chord and the compensation allows the use of simple tillers for excellent speed of response to the control, much appreciated in race pre-starts or when flying on one hull.
A conventional wheel is also available installed in a position that allows 360° visibility as well as possibility to steer away from the sun and bad weather.
An option with kickup rudders is also available to allow getting ashore on slopes without cranes or travel lifts.
In general for a CAT to be FAST CRUISER or SPORTIVE and to give superior performance to an equally sporty monohull of the same length it must be:
Light
wide beam to create a lot of righting moment
have generous sail area
be able to sail a hull above water to decrease wetted surface area
STRUCTURAL INTERIORS
MORE SPACE INSIDE THAN A BIGGER BOAT
Structural Interiors give our boats high structural rigidity with less weight and larger spaces inside
COMPOSITE INTERIORS
Modern
Efficient
Easy to clean
Long lasting
LIGHTER, STRONGER, FASTER
FULL CARBON CONSTRUCTION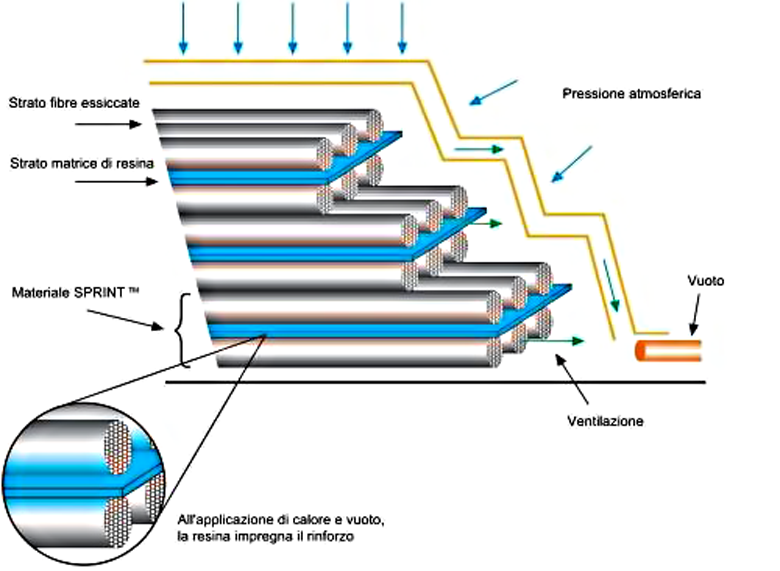 STATE OF THE ART FULL CARBON CONSTRUCTION
Direct female mould
Prepreg Technology
Epoxi resin cured at 70°
Multiaxial and unidirectional carbon fibers
A light and strong structure allows a light displacement yacht