Anche Neo Yachts entra nel mondo dei catamarani con i nuovi Neo 410 Cat (12,48 x 7,65 m) e Neo 560 Cat (17,01 x 8,55 m).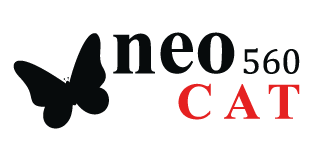 Based on in-depth hydrodynamic concepts, but above all on the comparison of the VPPs of Cats with the VPPs ( speed prediction programs supported by real data) of our very fast monohulls, we have designed "six hands " with naval architects and interior designers , a generation of catamarans that go in some cases even faster than our monohulls while offering almost twice the interior habitability-
In general for a CAT to be FAST CRUISER or SPORTIVE and to give superior performance to an equally sporty monohull of the same length it must be:
light

wide to create a lot of righting moment

have generous sail area

be able to sail a hull above water to decrease wetted surface area.
The neo 560 cat according to the Neo Yachts & Composites philosophy, is fully built in carbon fiber composite in infusion and epoxy resin. Thanks to this technology it can be easily changed between fast cruiser and a racing machine just modifying few options.
He represents the final point after many years of multihull research and building with various brands: began in 2006 and is still in constant evolution. A fast cruiser-racer where the design strongly takes into account the Neo Concept for a spacious, comfortable but fast and light boat, reinterpreting the philosophy of the latest generation multihulls.
Everything is designed and built to reach maximum lightness and strength, thus creating a distinctive design of taut and firm lines.
Bow chanfer, generous beam, reduced wetted surface, light dislacement, generous sailplan, structural composite interiors, better use of internal space, bring to an unique yacht.
WATER & FUEL
Water Tanks: 2 x 450 l
Fuel Tanks: 2 x 450 l
ENGINE / OMOLOGATION
Engine: Yanmar 2x4JH40 hp SD
CE Category: A ‐ Ocean
MEMBRANE software has been used to develop innovative sailplan
SAIL PLAN
Standard configuration has a fixed mast but a rotating wing mast is also available for additional performance. Both solutions are based on carbon fiber, for minimum weight and have the same height to allow same sail area.
SAIL PLAN
Main Sail: 120 sqm
Jib: 85 sqm
Code 0: 160 sqm
Bowsprit: Structural
VERSIONS
All versions of neo 560 CAT can be set up in Sport or Cruise variants
The layout provides that the entire starboard hull of the catamaran is dedicated to the owner's accommodation. In place of the large walk-in
closet forward of the downstairs, it is possible to obtain a third single bed. The skipper's cabin can be obtained in the bow. The port hull is dedicated to guests and features two spacious cabins. Each cabin is equipped with large wardrobes and spaces where you can store clothes and accessories. Each cabin has its own bathroom with separate shower.
The saloon and the galley occupy a space of over 20 sqm and are organized in such a way that the large central island becomes a barycentric and distributing element between the cockpit and interiors both at sea and at anchor. The cockpit and the main saloon are placed on the same level to emphasize the continuity between external spaces and internal spaces cockpit table is in carbon fiber on carbon legs easily removable.
In general for a CAT to be FAST CRUISER or SPORTIVE and to give superior performance to an equally sporty monohull of the same length it must be:
Light
wide beam to create a lot of righting moment
have generous sail area
be able to sail a hull above water to decrease wetted surface area
STRUCTURAL INTERIORS
MORE SPACE INSIDE THAN A BIGGER BOAT
Structural Interiors give our boats high structural rigidity with less weight and larger spaces inside
COMPOSITE INTERIORS
Modern
Efficient
Easy to clean
Long lasting
LIGHTER, STRONGER, FASTER
FULL CARBON CONSTRUCTION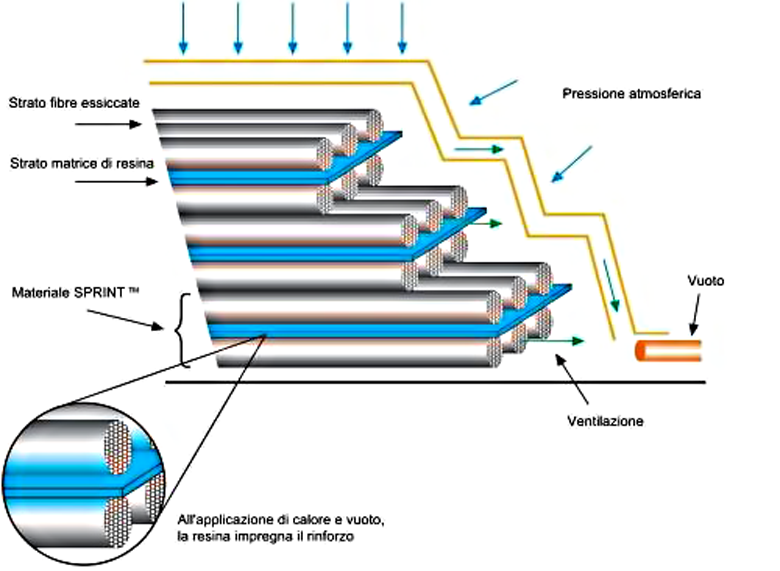 STATE OF THE ART FULL CARBON CONSTRUCTION
Direct female mould
Prepreg Technology
Epoxi resin cured at 70°
Multiaxial and unidirectional carbon fibers
A light and strong structure allows a light displacement yacht