Neo 400+
is a fast light cruiser / racer designed and built with a special eye to ORCì and IRC rules to be the smallest yacht of the A group (Orc) /class 1 IRC.
NEO 400+ is the FASTEST CRUISING 42' on the water in the world: 25 knts boat speed certified up to now.
WATER & FUEL
Water Tanks: 200 lt
Fuel Tanks: 100 lt
ENGINE / OMOLOGATION / CREW
Engine: Saildrive 30 hp
CE Category: A ‐ Ocean
Crew Max: 10
MEMBRANE software has been used to develop innovative sailplan
SAIL PLAN
SAIL PLAN
Sail Area Upwind: 105 m2
Sail Area Downwind (Gennaker): 230 m2
Main Sail Area: 60 m2
Jib Area: 45 m2
Assymmetric Spi Area:170 m2
Concept: Neo Yachts & Composites
Builder: Neo Yachts & Composites
Designer: Ceccarelli Yacht Design
CLEVER
THE LOFT VERSIONS
An innovative solution for maximum living space under sail
Long sailbags can be stored on the side of the centerboard case
3 pivoting beds allow comfortable sleep to the windward side for max stability when sailing in strong wind
The front dinette allows great dining space for 10 people
It is ideal when dropping sails during the race
It can be transformed in a comfortable double bed big cabin
SMART SOLUTION
Fast yacth need deep draft for stability and upwind sailing ability
Cruising yachts need low draft for easy mooring
Rudder and Keel of Neo 400 are retractable without the use of hydraulic systems (OPTIONAL)
This system will allow fast split from ORCì to IRC keel and rudder
Speed and comfort while sailing and easy anchoring also in shallow waters
Weldox keel fin and lead bulb all CNC machined to perfection
Carbon hi aspect ratio rudder to improve upwind ability
PIVOTING BERTHS
MORE SPACE OUTSIDE THAN A BIGGER BOAT
3 people can comfortably sleep to windward in the back part of the yacht even when sailing in rough seas
COMPOSITE INTERNALS
Modern
Efficient
Easy to clean
Long lasting
LIGHTER, STRONGER, FASTER
FULL CARBON CONSTRUCTION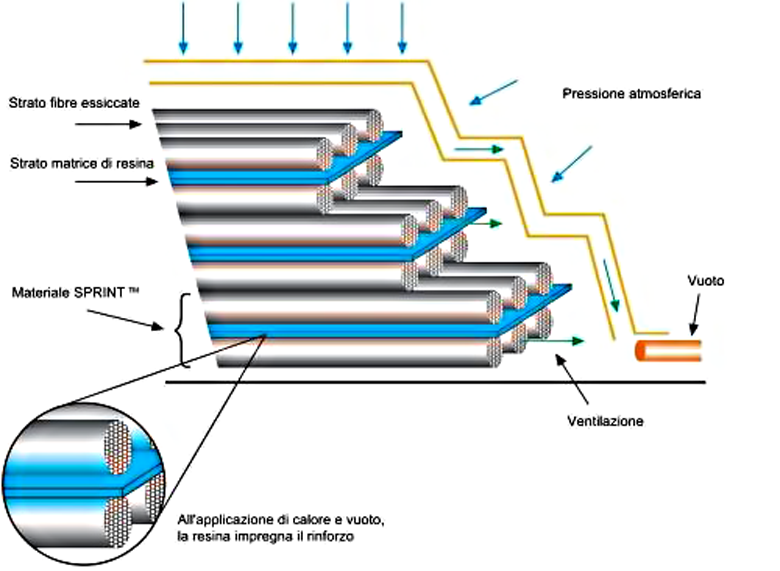 STATE OF THE ART FULL CARBON CONSTRUCTION
Direct female mould
Prepreg Technology from Gurit
Epoxi resin cured at 70°
Multiaxial and unidirectional carbon fibers
A light and strong structure allows a light displacement yacht with 52% of the weight in the keel
Category A yacht engineered by "Ceccarelli yacht design and engineering"